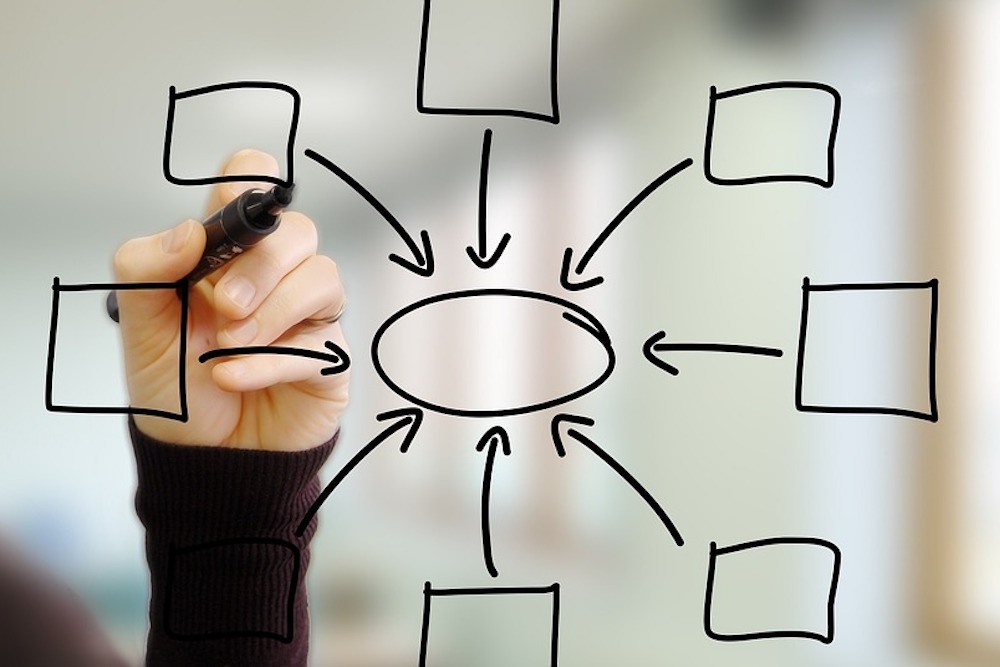 Frederick County Chamber of Commerce issued the following announcement on Jan. 9.
Yesterday, we joined the Frederick County Building Industry Association and the Frederick County Association of Realtors, in a collaborative event, to host a meet and greet with County Executive Jan Gardner and Frederick County Council members Jessica Fitzwater, M.C. Keegan-Ayers, Phil Dacey, and Kai Hagan.
Our goal?
To hear what initiatives and goals county leaders are working towards as the legislative session gets underway today, and garner a greater understanding of how policy will impact our members and our community as a whole going forward.
For those in attendance, you'll certainly agree that there are a few items that are top of mind for all of our council members. Unsurprisingly, things like growth and development, education, affordable housing and the Livable Frederick project, and the Monocacy River Plan were words we heard several times from each of the speakers.
A little more unexpected, and possibly even more significant than the issues themselves, is how this council intends to work together to achieve them. With a delegation that is Democratically favored 4-3, it would be easy for that group of representatives to just move their agenda forward. After all, the votes are in their favor, the Council President, M.C. Keegan-Ayer, is part of the party, and the status quo of politics across the nation right now tends to lean so significantly toward partisan voting.
But, not here in Frederick.
As Councilwoman Keegan-Ayer noted at the meet & greet, "We are trying to set an entirely different tone for this council," a sentiment her request that Republican Councilman Michael Blue serve as vice president seems to support.
Her goal is to bring the county leaders together in a way that involves civility and collegial discussion of the issues to allow for a more effective legislative policy. Of course there will be disagreements but, as Keegan-Ayer attests, they aren't going to allow them to disrupt the process, "at the end of the day, we are going to be civil about it and we are going to try to be very collegial, and we are going to try to have true discussions on our board."
And those members of the council who were in attendance echoed her sentiments, "We're off to a great start working civilly, working in a collegial manner, and being able to listen to various perspectives. I think that's how we are going to make the best decisions moving forward," said Councilwoman Jessica Fitzwater.
We at the Chamber are encouraged by these statements and are eager to see where this council will take Frederick County in 2019 and beyond.
If you weren't able to attend the event, here are some things you need to know.
Picture
5 Topics The Frederick County Council Will Tackle in 2019
Responsible Growth and Development
As the county continues to expand, the rate of growth and development is of particular interest to current residents, which means it will similarly be on the forefront of discussion for the council as they get to work Wednesday, January 9th.
Ensuring responsible growth is the catalyst for several of the initiatives and policies the council intends to work on this year and in the future to deal with many of the pressures being faced in the county, including lack of affordable housing options, school crowding, and roads and other transportation concerns.
The need to employ smart growth principles that encourage attention to infrastructure, ".with an eye towards sustainability and how other issues are related directly and indirectly to each other," was expressed by council member Kai Hagan and echoed by several others who spoke on the topic.
Affordable Housing
One growth related challenge lies with ensuring the county offers diverse housing options for residents. With quality of life and sustainability in mind, each of the four council members in attendance at Tuesday's event, and County Executive Jan Gardner touched upon the need to make affordable housing a priority for Fredrick County.
The recently released ALICE (Asset Limited, Income Constrained, Employed people) report indicated, that there are a significant portion of working people who can't afford to live within the county. County Council members are focusing on ways to alleviate this problem including incentivizing builders and prioritizing the moving forward of the Livable Frederick Master Plan—the overarching document that is meant to guide the future of development in Frederick County.
County Executive, Jan Gardner, noted that moving this plan through the public process is one of her top priorities this year as she believes that it will lead to solutions for several other area concerns while providing jobs, additional housing opportunities, and more.
The plan, set to move through the Planning Commission process towards implementation over the next several months, is widely supported by council members who are eager to help guide that process, including Council member Jessica Fitzwater who also serves as County Liaison to the Affordable Housing Council.
She is hopeful that the new structural changes to the council meetings, including later evening meeting times and the ability to take comments at workshops, will allow community members to be more involved in this process.
Quality Education
As the recently released school report cards indicate, Frederick County Public Schools continue to be some of the most successful in the state. To maintain this status, education is one of the areas the county council will continue to devote significant attention to in 2019.
The FCPS BOD recently released their budget request for the next year which includes increases to the new teacher salary pay scale as they attempt to move their salary offerings to a competitive range that will allow the county to keep great teachers in our schools.
Also on the agenda, new school development. With the school construction budget moved from $250M to $400M, we can anticipate that some of the overcrowding needs will likely be addressed by the new council as they get to work this year.
Environmental Issues and Sustainability
Hot topics across the nation, environmental concerns like climate change and sustainability are having significant impact on Frederick County's rural areas where agriculture has historically been a primary income source for many residents.
Those in the agricultural industry are facing significant challenges that many council members, as well as County Executive Gardner are eager to find solutions for.
The Council and County Executive plan to work together to help find ways to make agriculture viable in the county and address some of the issues community members in the industry are facing.
The Opioid Crisis
Another hot topic across the nation that is impacting daily life here in Frederick County is the opioid crisis. As Executive Gardner indicated while discussing plans for a detox center here in the county, this initiative is important to all members of the community as all of us are in some way impacted by the heroin and opioid crisis.
The detox center has received initial funding and initial approval has been received to utilize half of the largely underutilized work release center in Frederick as the location.
You can learn more about the County Council Members and County Executive Gardner on the Frederick County Government page.
Original source can be found here.
Source: Frederick County Chamber of Commerce